Directors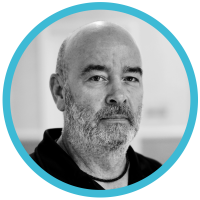 Andy Trevor – Managing Director
Founder 2005
As the founder of Cutter, Andy is the driving force behind the Group. With his visionary approach to the transformative powers of technology, Andy has led Cutter to become a world leading solution provider with a reputation for innovation and excellence. Away from Cutter, Andy enjoys golf, cricket, travel and indulging his love of Italian sports cars.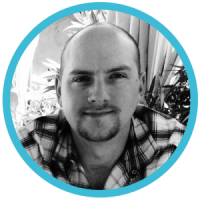 Kim Mount – Technical Director
Joined 2009
Kim is Cutter's technical guru. A recognised technology expert, Kim is at the heart of Cutter's technology strategy as the master of marrying technologies with business needs. He leads the Group's architectural activities and is the arbiter of technical excellence for the organisation. Kim is a dedicated family man who enjoys learning in all its forms.
Mike Trevor – Alliances Director
Joined 2010
Mike is passionate about the way technology can change organisations and evolve working practices. He looks after strategic partnerships for Cutter around the globe, as well as managing HR, governance and marketing for the Group. Mike enjoys karate, travel, cooking and wine and is a horseman and confirmed cat obsessive.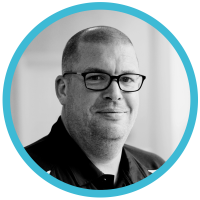 Laurence Tucker – Operations Director
Joined 2017
Laurence is Cutter's facilitator-in-chief, managing the operations activities of the Group. He has a wide portfolio of responsibilities including finance, management information, and providing key support to all areas of Cutter. Laurence enjoys playing tennis, is a keen golfer, and regularly drives the much over-used dad's taxi.
Professional Services
Headed by Kim Mount, Cutter's team of Solutions Architects are the creative minds behind Cutter's solutions and services. With a deep understanding of the Group's range of technologies and a business-focussed approach to creating innovative solutions, Cutter's solutions Architects have built an enviable reputation with both customers and partners. Our Architects lead our technology implementations ensuring our solutions offer the optimum experience and performance, as well as ensuring solutions evolve alongside the needs of our customers.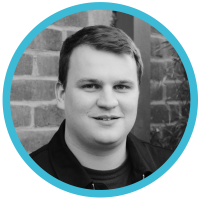 James King – Senior Solutions Architect
Joined 2014
Alongside the ubiquitous console gaming interest, James likes to socialise with friends in the pub and also enjoys board games and cards. At home, he likes to cook and enjoys DIY and decorating. When not working on his home, James likes go-karting, watching cricket and is Cutter's official gin aficionado.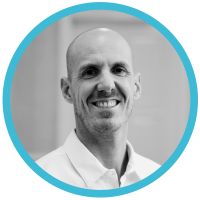 Attila Hartmann – Solutions Architect
Joined 2015
Attila enjoys exercising outdoors (a benefit of living in Cyprus), either at the beach or in the hills on his bike. He also loves to travel and is a connoisseur of international whiskeys. On the home front, Attila enjoys gaming and DIY.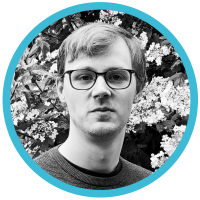 Matt White – Solutions Architect
Joined 2021
Matt has a keen interest in gaming and especially VR. He also has a passion for music and enjoys discovering new artists and genres, although he doesn't not count himself among Cutter musicians. A former motorcyclist, Matt hopes to return to the saddle in the near future.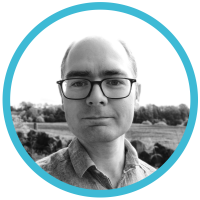 Steven Jones – Solutions Architect
Joined 2008
Steven enjoys walking with his dog in the hills near his home, with occasional stop-offs at country pubs. He likes good wine and good food, enjoyed with friends. One of Cutter's many guitarists, Steven is a music aficionado who enjoys seeing live music and is a frequent visitor to city-based music festivals.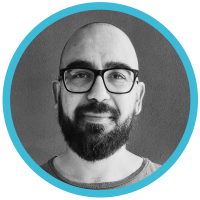 Andreas Alexandrou – Systems Engineer
Joined 2022
Andreas enjoys reading anything to do with science and technology, and plays basketball whenever has the chance. He is a family man whose mission is to spread his knowledge to family and friends, and is also a long-time professional DJ playing various gigs and festivals. Inside IT he never stops learning and enjoys staying up to date with new technologies and platforms.

Support
Cutter's Support team, led by Chris Barker, is the engine room of our organisation. A highly skilled and dedicated team located across the UK and Cyprus, our engineers provide first class service to both customers and partners. All our engineers are multi-disciplined experts with a passion for technology and a commitment to supporting solutions across our customer base. All our engineers work as a tight-knit team ensuring we are able to deliver a consistent, world-beating level of support and service.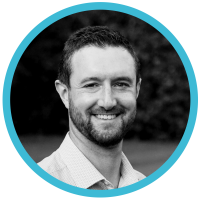 Chris Barker – Support Manager
Joined 2013
An evangelist for service delivery, Chris is responsible for overseeing Cutter's support operations. He manages the engineering team across the UK and Cyprus and is committed to delivering the best service possible to Cutter's customers and partners. Chris enjoys hiking, photography, woodwork and the joys of parenthood.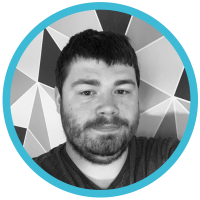 Connah Dawson – Senior Systems Engineer
Joined 2015
Connah enjoys playing football regularly, as well as a range of other sports. Like many passionate technologists he also likes gaming, and participates in airsoft events. Connah has very strong opinions on the definitions of "tea" and "dinner".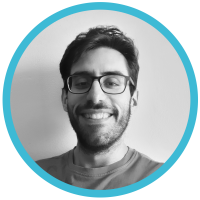 Nikolas Petrou – Support Coordinator
Joined 2019
Nikolas can often be found in the gym or out running. When not exercising Nikolas enjoys gaming . He also enjoys travel and exploring different cuisines and is currently learning Italian. Nikolas has an abiding dislike of tomatoes.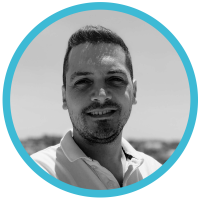 Andreas Andreou – Team Leader Tier 2
Joined 2015
Andreas is a keen traveller who enjoys exploring different cultures. He is a dedicated family man who likes gaming when he has the chance, and is also a master at BBQ cooking. Andreas enjoys pool and plays in local tournaments. Most definitely not a hustler.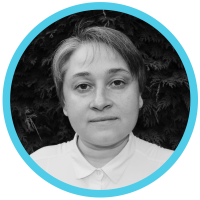 Elena Racheva – Team Leader Tier 1
Joined 2019
Leny is model of practicality and creativity. A confirmed petrol-head, she enjoys buying, repairing and selling specialist cars, and extends this ethos into the upcycling of a variety of things. Leny enjoys woodworking and creates pieces using a CNC machine. To complete the skillset, she also enjoys growing her own tomatoes!

Ahmad Asghar – Systems Engineer
Joined 2020
Ahmad is usually found in one of two seats – either gaming at his computer, or enjoying scenic drives from his car. Ahmad has a keen interest in watching football and Formula 1, and runs Cutter's Fantasy Leagues. Controversially, Ahmad is a strong advocator for pineapples on pizza.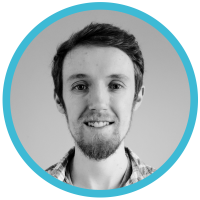 Dan Richards – Systems Engineer
Joined 2021
Dan is normally found engrossed in online games with friends, or tinkering with his home lab. Away from gaming, Dan also enjoys swimming, zip line adventure courses, wildlife photography and has been known to bake up a storm with some delicious treats from time to time. When summer comes round he'll be at any air show to watch the Red Arrows.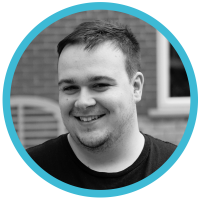 Sam Penn – Systems Engineer
Joined 2021
An enthusiast for new technologies, Sam enjoys keeping up to date on the latest hardware and computing developments. Outside of work, Sam is usually found PC gaming with friends, attending live Metal gigs, or going to the cinema. Sam also enjoys driving – when not stuck in traffic.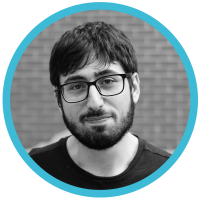 Savvas Petrou – Support Engineer
Joined 2022
Savvas enjoys learning new skills and technical problem solving, and gets satisfaction from resolving customer issues. When not troubleshooting technical challenges, he enjoys gaming online with friends, playing squash, and working out at the gym.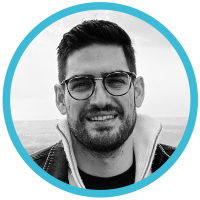 Thomas Theodorou – Systems Engineer
Joined 2022
With a passion for coffee and new technologies, Thomas enjoys caffeine-fuelled days getting involved with projects and developing his skills in a wide range of areas. Outside of work, Thomas enjoying spending time outdoors with family and friends, travelling both abroad and taking road trips around the island.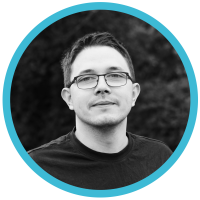 Jarek Johnson – Support Engineer
Joined 2022
A fan of science & history that is powered by coffee, Jarek joins us as an apprentice who enjoys learning new things and keeping up with technical developments. He is an fan of motorsports, Lego and Italian food. Outside of work you will often find him doing karaoke or playing video games with friends.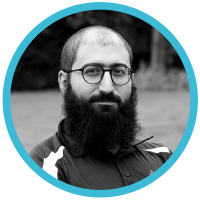 Filios Petrou – Support Engineer
Joined 2023
Filios enjoys learning new software and technologies. Outside of work he is usually found playing bass, cycling, and making pizzas or ramen. He also enjoys collecting books and never reading them.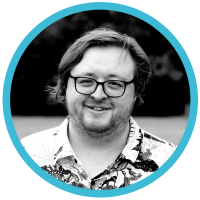 Ash Smith – Systems Engineer
Joined 2023
Ash is a passionate aficionado of gaming, technology, movies, and music. He's a member of the cat team at cutter and they are found frequently typing for him. 

Operations
The Operations function, headed by Laurence Tucker, makes sure Cutter functions smoothly by providing all of the services that underpin the day to day activity of a busy, multi-national technology group. From billing and invoicing to procurement and logistics (and everything in between), the Operations team provides the vital support that enables the technical magic to happen.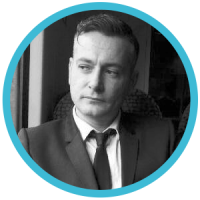 Paul Doherty – Operations Supervisor
Joined 2011
With an eclectic taste in music (and also being a musician), Paul is a great source of musical education for his colleagues. He enjoys home cooked food accompanied by a nice porter beer or wine. Paul and his wife like to enjoy the great outdoors, taking their collie out for walks – often with a stop off at a pub.