Azure Virtual Desktop (AVD)
---
Features of Azure Virtual Desktop Services
Multi-session Windows 10: With Azure Virtual Desktop, you can deliver Windows 10 Enterprise multi-session desktops, allowing multiple users to access a single virtual machine.
Virtual Desktop Infrastructure: Azure Virtual Desktop provides a complete virtual desktop infrastructure that can be customized to meet the specific needs of your business.
Compatibility: Azure Virtual Desktop is compatible with a wide range of devices, including Windows, Mac, iOS, and Android.
Security: Azure Virtual Desktop uses Azure Active Directory to authenticate and authorize users, ensuring the security of your virtualized resources.
Integration: Azure Virtual Desktop integrates with a range of Microsoft services, including Microsoft Endpoint Manager, Microsoft Teams, and Microsoft Office.
Benefits of Azure Virtual Desktop
Secure Access: Azure Virtual Desktop provides secure access to your virtual desktops and applications from any device, anywhere and at anytime.
Scalability: With Azure Virtual Desktop, you can easily scale up or down your desktops and applications based on your business needs.
Cost-effective: Azure Virtual Desktop allows you to pay only for the resources you use, reducing the overall cost of your IT infrastructure.
Easy Management: Azure Virtual Desktop simplifies desktop and application management, allowing IT administrators to manage all their virtualized resources in a single interface.
Flexibility: Azure Virtual Desktops allows you scale up and scale down according to workload requirements without having to have the on-premises hardware to accommodate these changes in requirement.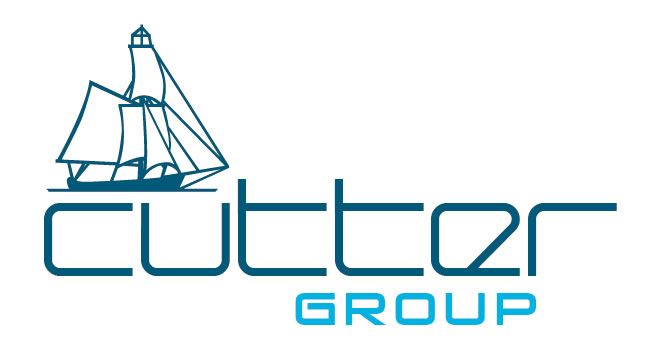 Azure Virtual Desktop With Cutter
As businesses continue to adapt to remote and hybrid work environments, the demand for cloud-based virtual desktop infrastructure has skyrocketed. Azure Virtual Desktop, formerly known as Windows Virtual Desktop, is a comprehensive desktop and app virtualization service hosted in the Azure cloud. It provides a secure, scalable, and cost-effective solution for organizations to enable their employees to access their work from anywhere, on any device. Here are some reasons why you should choose us to deploy Azure Virtual Desktop for your organization:
Expertise and Experience
Our team here at Cutter has a wealth of experience and expertise in deploying and managing Azure Virtual Desktop. We understand the complexities involved in deploying and configuring virtual desktop infrastructure, and we can help you navigate through the entire process with ease. We will work closely with you to understand your business requirements and design a solution that meets your unique needs.
Scalability and Flexibility
Azure Virtual Desktop is a highly scalable and flexible solution that can be customized to meet the needs of businesses of all sizes. Whether you have a small team or a large organization, we can help you deploy a solution that can grow with your business. With Azure Virtual Desktop, you can easily add or remove users, applications, and resources as your needs change.
Security and Compliance
Security and compliance are critical considerations when deploying any IT solution. Azure Virtual Desktop provides a secure and compliant platform that meets a wide range of regulatory and compliance requirements, including GDPR, HIPAA, and SOC 2. Our team has extensive experience in implementing security best practices for Azure Virtual Desktop, and we can help you ensure that your solution is secure and fit for purpose.
Cost Optimization
Azure Virtual Desktop is a cost-effective solution that can help you reduce your IT infrastructure costs. With Azure Virtual Desktop, you can pay only for the resources you need, when you need them. Our team can help you optimize your Azure Virtual Desktop deployment to ensure that you are getting the most value for your investment. Our partnership with
Nerdio
gives us access to market leading technology to ensure that costs are controlled at all stages of the process.
Support and Maintenance
Deploying and managing Azure Virtual Desktop can be a complex and time-consuming process. Our team provides ongoing support and maintenance services to ensure that your solution is running smoothly and efficiently. We can help you troubleshoot any issues, apply updates and patches, and provide support for your Azure Virtual Desktop deployment.
In conclusion, deploying Azure Virtual Desktop can help your organization improve productivity, flexibility, and security. However, it is critical to work with a team of experts to ensure a successful deployment and ongoing management. Our team has the experience, expertise, and commitment to help you deploy and manage a secure and cost-effective Azure Virtual Desktop solution.
Contact
us today to learn more.
---