Steven in Ghana
23rd July 2015
NVIDIA self inflicted wound
6th May 2016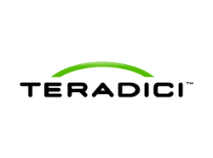 Cutter have signed up as partners with Teradici to bring enhanced user experience to Horizon View VDI deployments.
Teradici provide the PCoIP technology that provides the video compression technology that drives the near PC like video performance of VMware Horizon View.
Suppliers of Thin Clients for Horizon View solutions can use Client Side software or Hardware based solutions to provide this enhanced video performance.
Teradici themselves also supply the Apex 2800 server offload cards which improves the user experiences and allows a greater consolidation ratio on the servers by offloading PCoIP image encoding tasks from the server CPU.