Cutter is now working in over 20 countries around the world and our decentralized operating model is fundamental to us being able to have this kind of coverage.  The remote nature of our operations is proof of the technology we espouse and gives all of our people a great working environment and a brilliant way for them to balance their lives and be part of the Cutter way of life.  The one downside to this model is that although everyone in the company works really closely with their colleagues on a day to day basis, we simply do not see as much of each other face to face as we might like.  With staff in the UK, Cyprus and Hungary it is rare that we even come close to all being together in the same place at the same time.
Conscious of the value in spending time together a few days of corporate "togetherness" were organised for the beginning of November.  Siting the gathering at the Moulton College Management Centre Initially the first two days was a chance for the engineering and architectural teams to be working to all together in the same place.  This was great for building on the already strong team spirit, a chance for internal training, briefings and just a good chance to hang out together.  It was also a good step in the introduction of our newest engineering recruit Bradley into the whacky world of Cutter.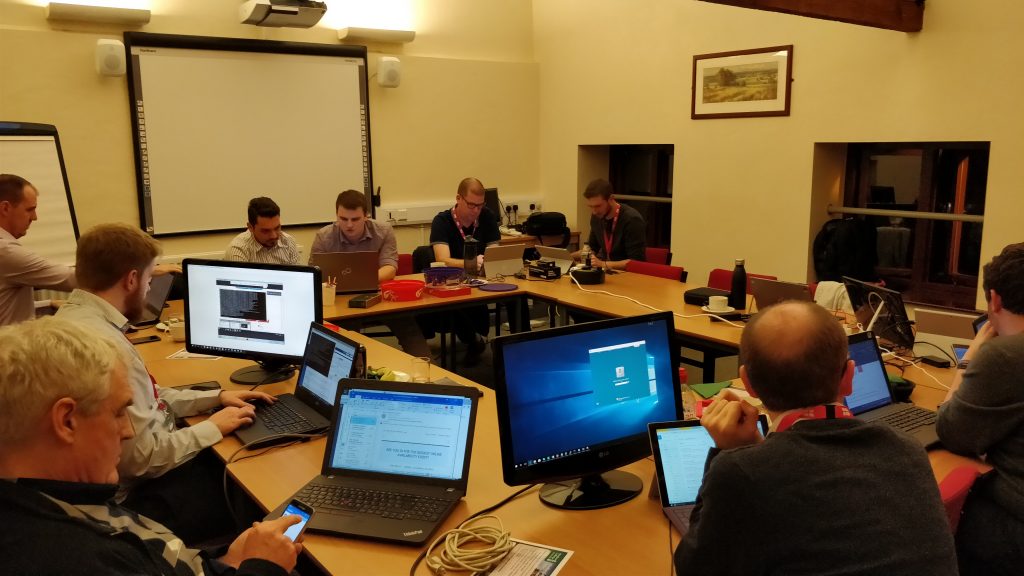 The engine room of Cutter
---
For the evening of the second day the rest of the Cutter team pitched up and we headed out for a team bite to eat in Northampton (minus Kim who was holding the fort on support).  An American diner was chosen for outing as it gave us a good chance to have a laugh, raise a glass or two and enjoy each other's company.  A few of the chaps had a wander in to town to see what Northampton had to offer in the way of nightlife and the post-mortem in the morning came up with "could do better"…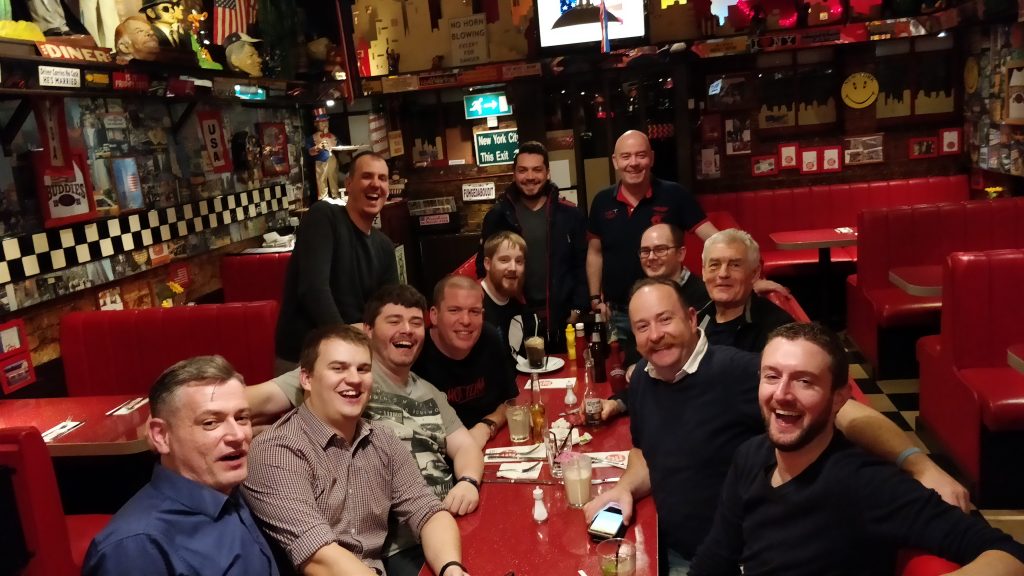 A couple of drinks may have been sunk by this point
---
The following day brought some down time for the whole team with an outing to Northampton Shooting Ground and a morning having a go at clay pigeons.  Having had to wait for James (a local boy) to actually find the place we eventually got down to tea, bacon rolls and a briefing before splitting in to two groups for some instruction on a variety of stands and targets.  After the first session, the field was led by Chris (a pistol and small-bore rifle shooter) followed by myself and Andreas (both shotgun shooters) – all separated by one point.  This was to count for nought though as after the instructional rounds a competition was convened and everyone going back to zero.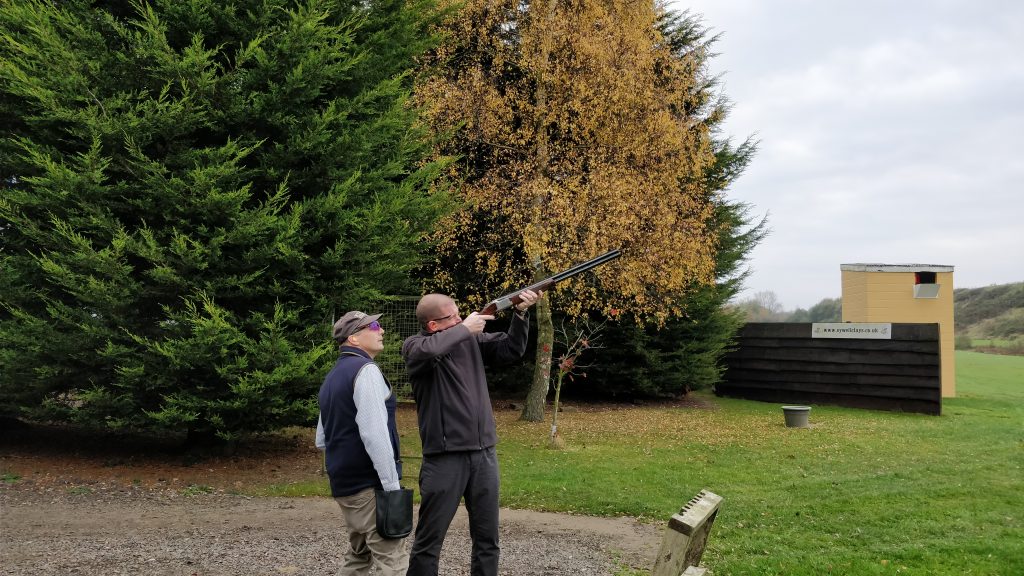 New Group Operations Manager, Laurence, demonstrating his approach to supplier management
---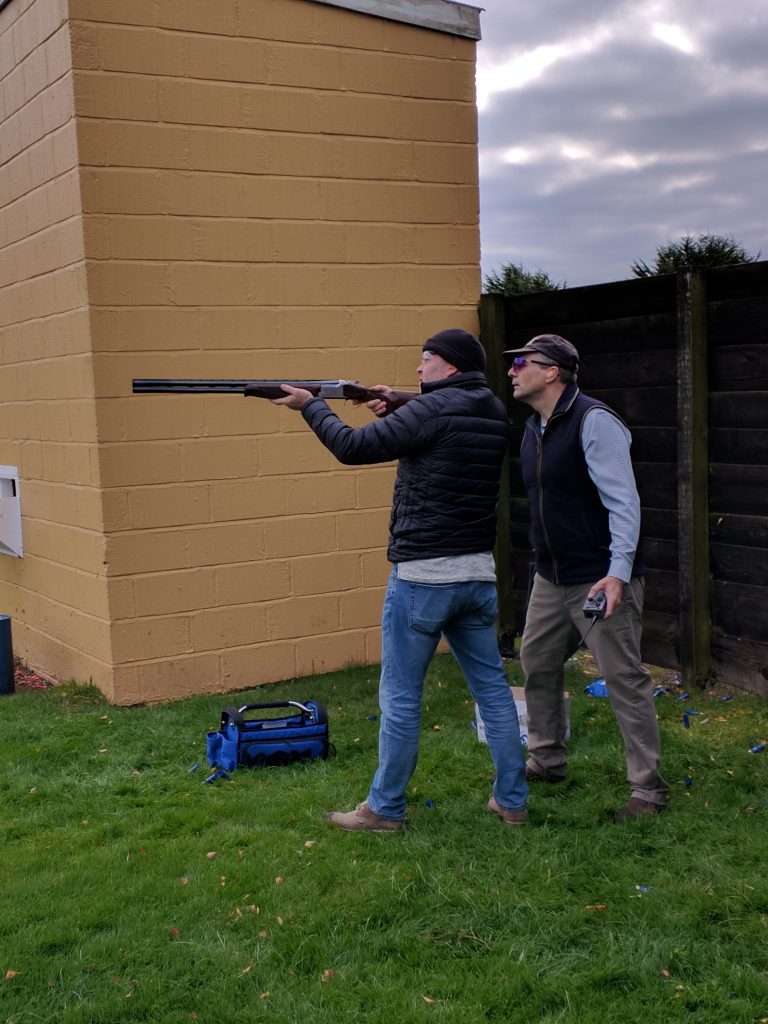 Andy looking like he is practicing for a bank job.  I wondered where my business development budget was coming from
---
The pressure was on as each person shot with everyone else watching!  The competition was tight and everyone put in a decent performance but inevitably it came down to the two shotgun shooters for the title.  Andreas had shoot an excellent two rounds post an enviable score having only missed two clays in total.  When it came to my round I was going well until I stopped my gun short on one of the "rabbit" targets, eventually finishing one short of Andreas' respectable score.  A victory for Cyprus!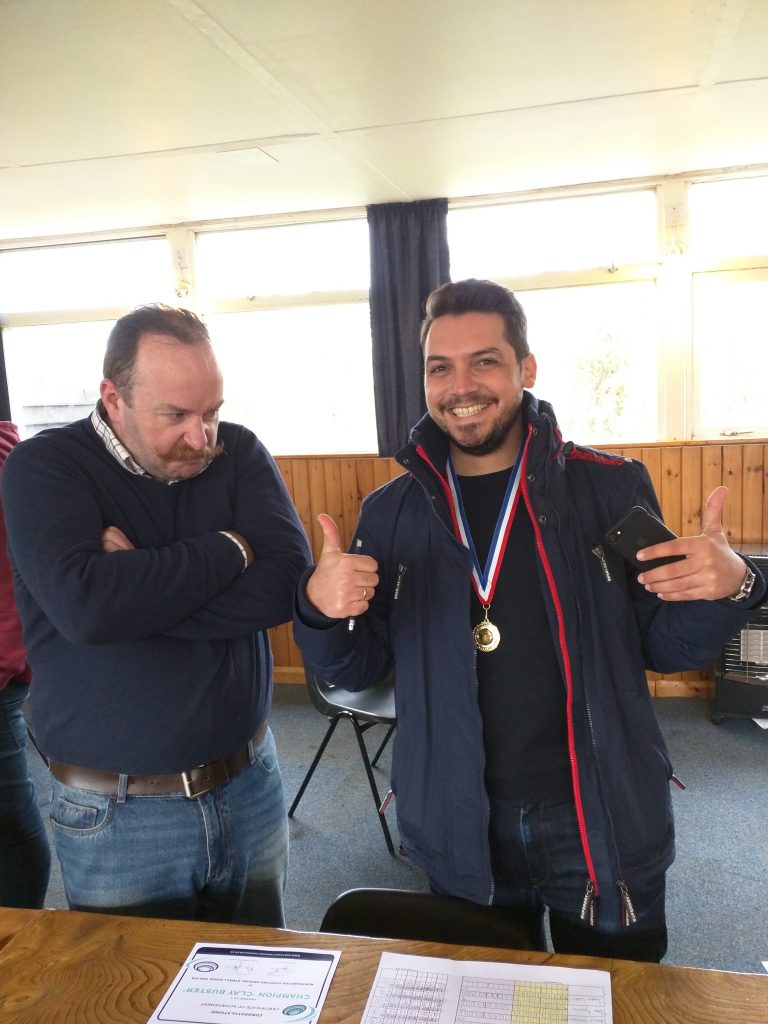 I wasn't miffed at all that Andreas got gold…
---
It was a splendid morning spending time with great people and reminded me just what a fantastic team we actually have.
Following the shooting we returned to the Management Centre where for the first time ever we had every single Cutter employee in the same room!  This was a great opportunity for our MD, Andy, to say thank you to the whole team for all their hard work and commitment and to share our vision for Cutter going forward – we are continuing to grow and expand, working in more countries, with more customers and partners than ever before.  The future looks really exciting.
The whole Cutter Group team
---